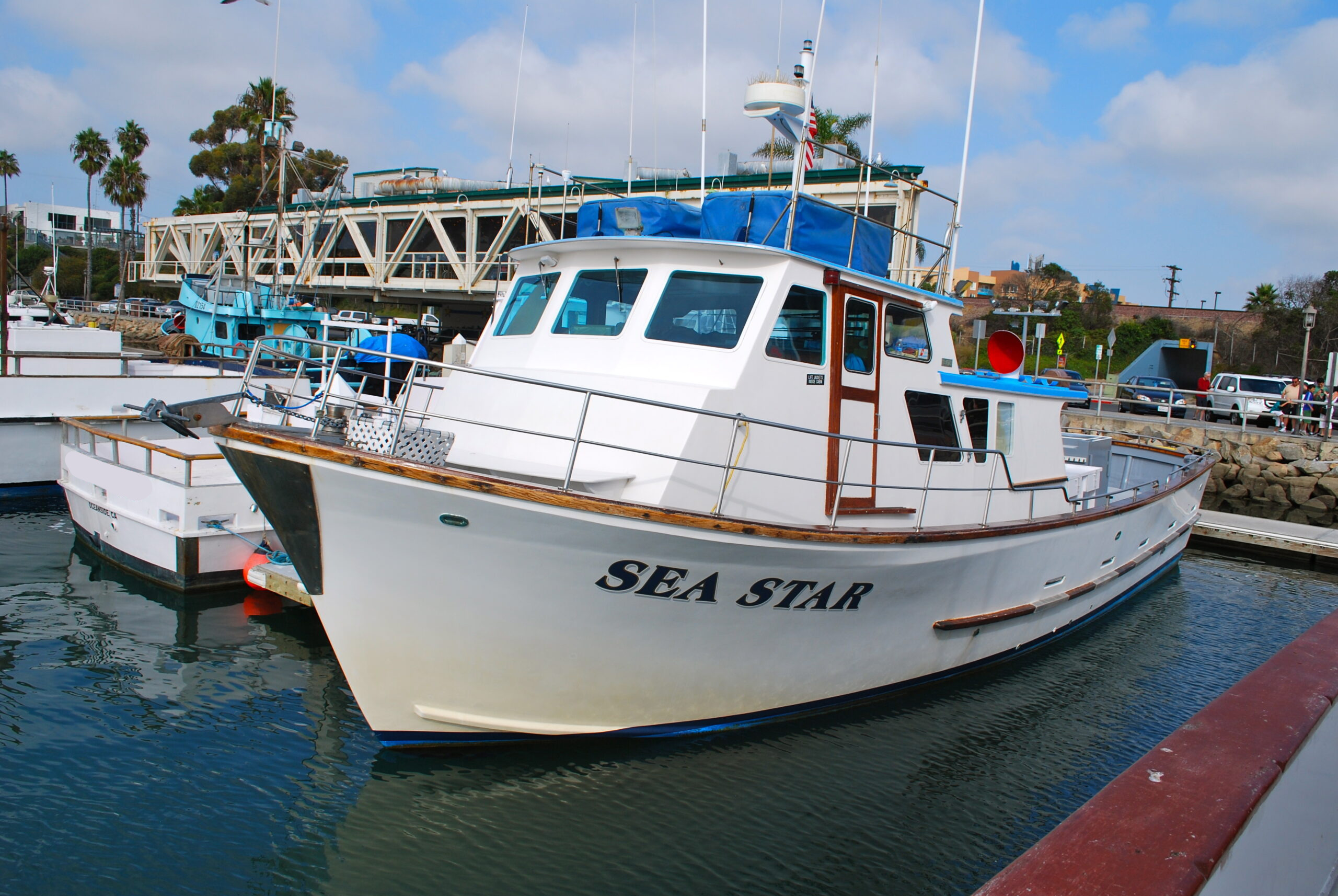 Over the past 45 years Capt. Joe Cacciola has developed a reputation as a skipper who works very hard at finding the "hot bite". The Sea Star is a 60-foot by 20-foot fishing machine with a solid fiberglass hull making the boat extremely strong and seaworthy. We have recently re-powered with twin 350 hp, Cummins diesel engines. These engines are much more environmentally friendly and have significantly lower harmful exhaust emissions.
Welcome aboard the Sea Star Sport Fishing Charter With Captain Joe
It is my desire to provide you with the best possible service and fishing enjoyment that are within my resources. My crew is hand picked and trained to perform at the high standards I have set for their conduct and helpfulness.
The Sea Star is maintained to an equally high standard with special attention given to your safety and comfort, and the boat is cleaned completely after each trip. You deserve nothing less.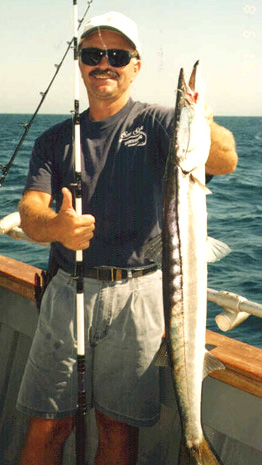 Why should you go with Sea Star Sport Fishing?
There are other charter boats along the Southern California coast offering similar trips and some will produce similar "catches" of fish. However, the difference you will discover aboard the Sea Star is not that we necessarily put you on more fish, but rather that you are treated respectfully and professionally in a friendly and relaxed atmosphere.
Catching fish is obviously important to all of us and we do a great job helping you land the big ones (take a look at our sport fishing charter galleries,flickr pictures, videos, and our YouTube videos to see some of our biggest ones). We also do a superb job helping you relax and enjoy the ocean's great bounty in all of its wondrous forms.
If you really want the best of sport fishing and the best of good old-fashioned personal service, then Sea Star Sport Fishing is your only choice! Give us a call on our reservation line 760-966-0111 and book your trip today! Best fishes!!
Captain Joe Cacciola
Owner/Operator, Sea Star Charters  Est.1982
Oceanside Sea Center founding partner  Est. 2017