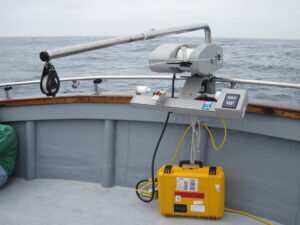 For the past 31 years, the Sea Star has produced great fish counts, wonderful memories, and has set and maintained a charter boat standard like no other.  Even through the recession, the boat continued to leave the dock and come back with a boat full of fish and happy fishermen.  As the economy continues to fully recover, Sea Star Charters carries on by growing and offering various kinds of trips.
The Oceanscience Group, an oceanographic research firm based in Carlsbad, came out with us the other day to train government scientists from India how to properly deploy and retrieve their research probe.  The Indian scientists will be using the $75,000 winch and $10,000 probe to accurately map India's underwater coastline.  The winch, capable of retrieving a probe over 3,000 feet behind the boat, was specifically designed to fit on the Sea Star.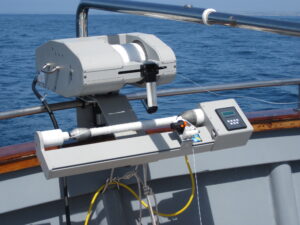 Throughout the day, we towed the probe up and down the North County coastline.  Reaching as far south as Encinitas Point and traveling 11 miles west, the oceanographers and Indian scientists practiced deploying and retrieving the probe for 7 hours.  Back in India, the scientists wont have such a sturdy boat.  They mentioned most of the boats they use have wood decks and are caulked with tar.  During the hot days, the tar melts and gets all over the scientists.  Due to this fact, the scientists really appreciated the clean and freshly painted Sea Star deck made of various layers of fiberglass, wood, and rubber.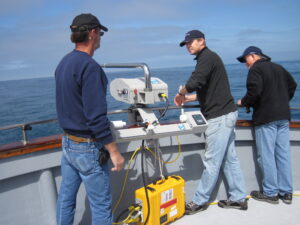 While the boat was idling on a lunch break, Captain Joe and Deckhand Kane found kelp paddies with large schools of bait under them and even birds diving.  Kane threw a few irons over to the paddies hoping to get some kind of bite.  Unfortunately, no one was home on the paddy.
The clean and clear blue water of the Pacific Ocean made for a great environment to train Indian government scientists how to use the probe and winch.  We are thankful for a continued working relationship with the Oceanscience Group as they constantly improve their equipment and retest it on our vessel.  For the students who join us during the school year on an Ocean Classroom, diligently studying in school and following their passions can lead to a career in Oceanography research; maybe one day working for the Oceanscience Group.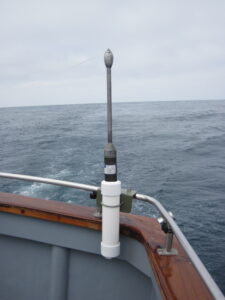 As the sportfishing season comes to an end next month, our other various trips will take off and continue to propel Sea Star Charters onto an unmatched level of any charter boat in Oceanside.